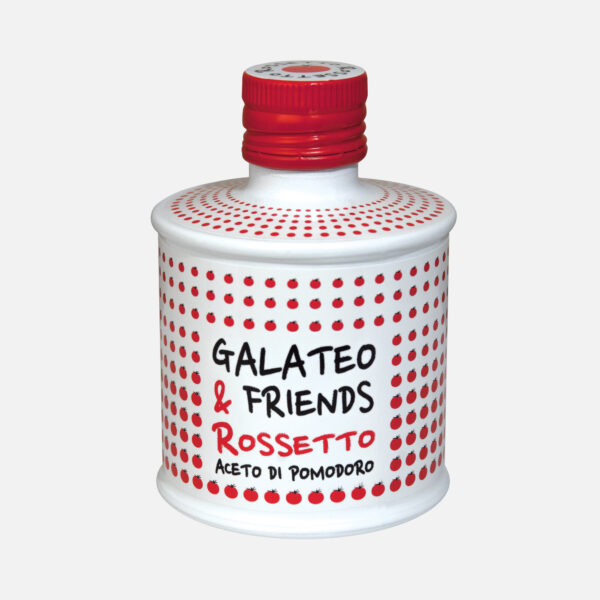 ROSSETTO Tomato Vinegar 250 ml
We can finally introduce you to ROSSETTO: the new amazing tomato vinegar by Galateo&friends. A great, cool, innovative and unique product.
This vinegar results from the double fermentation of tomato juice. It has an intense, rich fresh and pleasantly acetic taste. The perfect choice to marinate raw fish, meat, fruit and vegetables. It is excellent on raw fish and carpaccios, for Asian cooking, rice dishes and to drizzle over blanched vegetables. A definite must to top a caprese salad or to refine sauces.