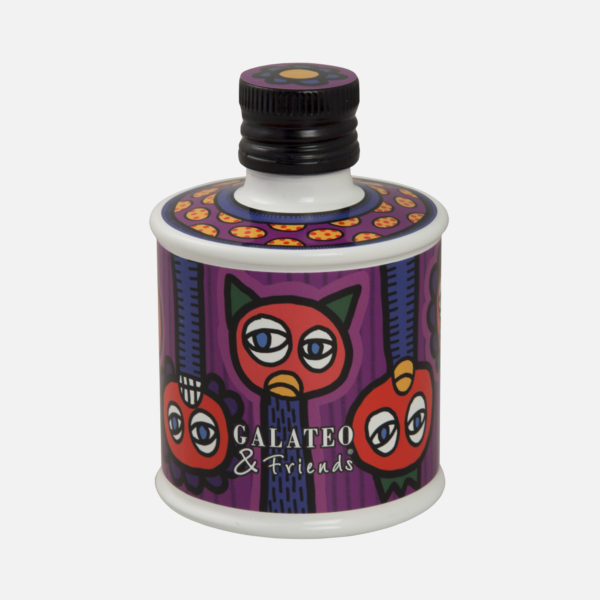 CARLO VOLPI Condiment based on Balsamic Vinegar of Modena 250 ml
Food and fashion, two disciplines classically associated with Italy. Marco and Carlo, two Italians, the owner of an olive oil business and a knitwear designer. They both love style and eating well, but there isn't anything classic or ordinary about their taste:
when Marco founded "Galateo&Friends" he understood the importance of celebrating the excellence of Italian tradition and know how, so he set out to sell products that didn't just satisfy the palate, but all five senses. His sets of condiments are real works of art where the love for quality and tradition meets the unconventional and colourful vision of various artists and designers.
Marco's passion for "all things good" always drives him to look out for new partnerships and new synergies with creatives in every field. He discovered Carlo's work whilst flicking through some fashion magazines and he was instantly captured by his shared vision
of passion for his craft, love for tradition and innovation. Carlo is no ordinary designer: in his work knitwear is reinvented through
an explosion of colour and an eclectic mix of stitches and techniques.
"Food For Fashion" is the culmination of the collaborative work that Marco and Carlo have done over the past few months, a feast for all the senses, where the love for good food marries an irreverent visual language full of colours and fantastic creatures.