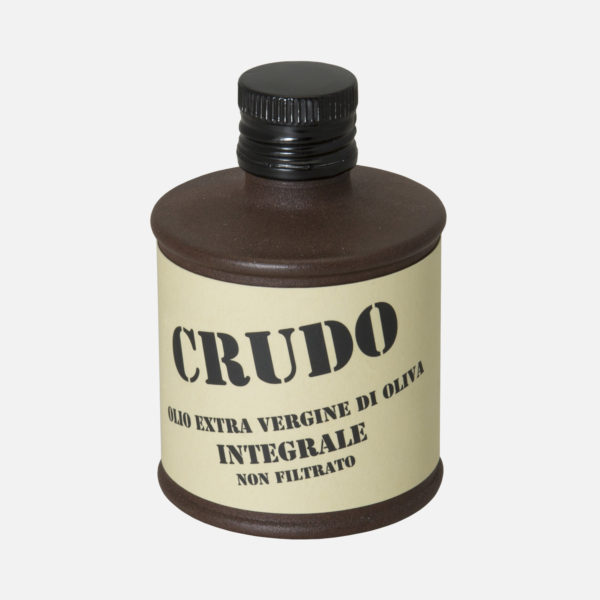 CRUDO Integrale Extra Virgin Olive Oil Cultivar Taggiasca 250 ml
EVO oil or the CRUDO "integrale" extra virgin olive oil is made with Taggiasca quality olives which, being harvested in mid-season, give the oil a round mature-olive flavour. The high quality of our extra virgin olive oil comes from our controlled production methods, starting with olive cultivation up to harvesting and grinding. The latter phase is monitored every step of the way to guarantee the highest oil quality: the oil is bottled straight after extraction and needs no decanting. Therefore, this extra virgin oil is 100% non-filtered. This is why our CRUDO oil carries the name "Integrale" (Italian for "who- le", "complete"). The oil is cloudy, with a fragrant and delicate fruity taste.
Galateo&friends decided to present this nectar in a splendid and exclusive "rusty" bottle which finely complements the product's authenticity.